THE HUALAPAI MOUNTAINS OF ARIZONA
Own Your Slice of Arizona's Majestic Landscape. Invest in Hualapai Mountains While You Still Can.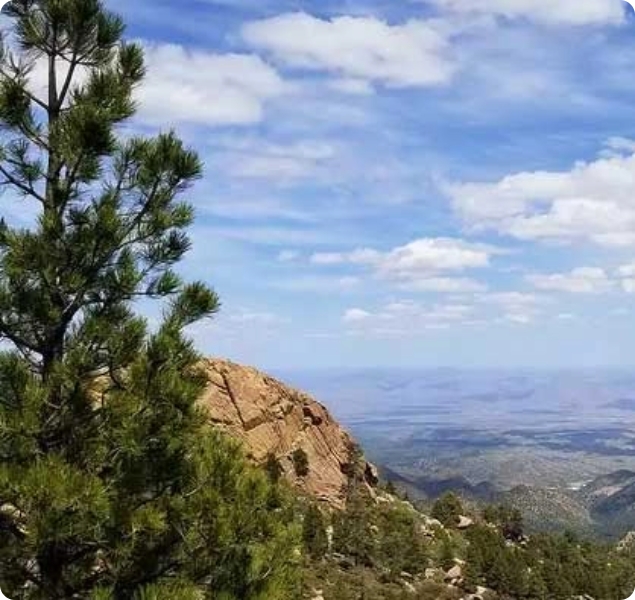 Unlock the gateway to a unique investment opportunity nestled in the majestic embrace of the Hualapai Mountains of Arizona. These mountains stand as more than just a natural wonder; they embody a sanctuary of potential, offering an unparalleled blend of beauty and strategic value. Picture lush greenery, flourishing Pinon Pines, and an abundance of wildlife, creating a haven that beckons both year-round residents and those seeking a refreshing escape from the city's hustle.
Investing in property within the Hualapai Mountains encapsulates a lifestyle enriched by all four seasons, each season painting the landscape with its distinct hues. From glistening snow atop the peaks to the vibrant blossoms of spring, the mountains offer a symphony of change. The allure is enhanced by the endless opportunities for exploration, with hiking and biking trails carving through the terrain, revealing breathtaking vistas at every turn. Embrace the prospect of owning a piece of this natural masterpiece, and seize the chance to invest in the Hualapai Mountains' enduring beauty and promise.
Elevate your investment portfolio with a slice of Arizona's enchanting beauty. Discover the untapped potential within the Hualapai Mountains and secure your stake in a realm where nature's magnificence meets strategic investment. Don't miss this chance to own a piece of this picturesque paradise.
Active Listings In Hualapai Mountains

Sorry we are experiencing system issues. Please try again.

Discover Available Rentals Today!
Unlock the Finest Rentals with Unmatched Variety! Choose Kingman Premier Properties for the Ultimate Selection and Exceptional Living Spaces.
Let's get you on the road to an amazing property.
Leave us a message or give us a call to find out more about properties in Kingman, Golden Valley, Bullhead City and the Meadview areas!