From mesmerizing sunsets, thrilling hikes, helicopter tours, and rafting adventures , create lifelong memories.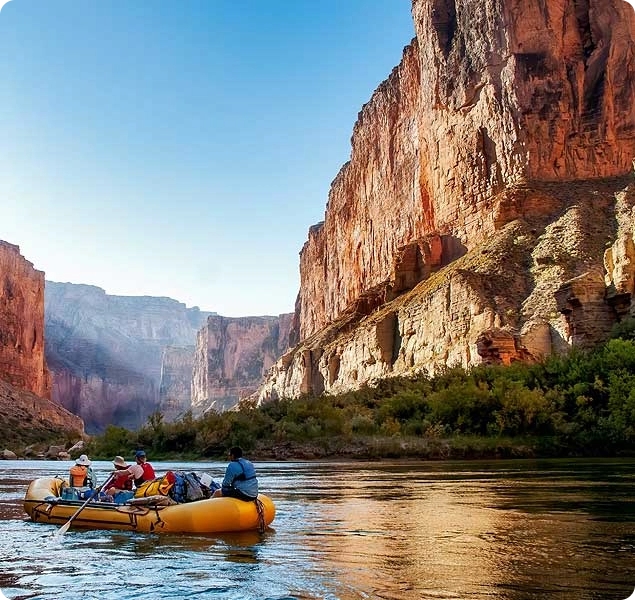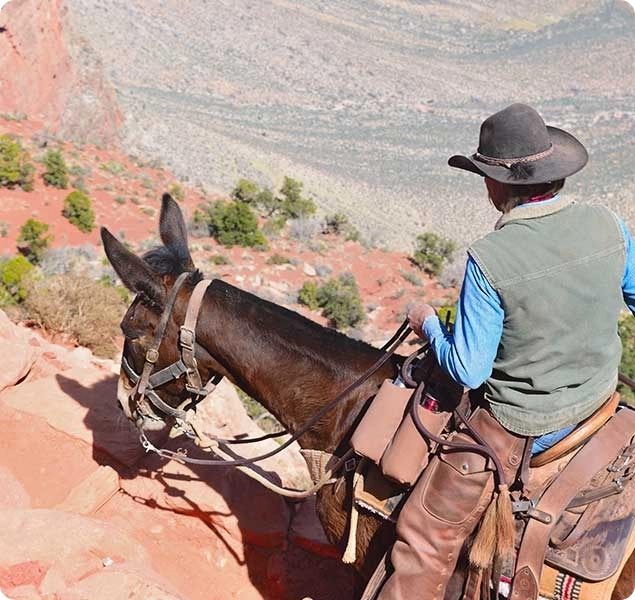 Discover the breathtaking expanse of the Grand Canyon in Arizona! A realm of awe-inspiring landscapes awaits, offering an array of exhilarating experiences. Let us be your guide to crafting an extraordinary journey that etches unforgettable memories into your heart.
Immerse Yourself in Beauty: Begin by drinking in the beauty of the South or North Rim, witnessing the dance of colors and shadows upon the canyon walls during the magical moments of sunrise and sunset.
Embark on Trailblazing Adventures: Traverse the Grand Canyon's soul-stirring trails, each catering to different abilities, from gentle walks to challenging ascents.
Reach New Heights: Embark on a thrilling adventure on the Grand Canyon Skywalk at Eagle Point, where you'll stand suspended 70 feet above the abyss, gazing upon a vista that defies description.
Conquer the Rapids: Feel the exhilaration of conquering the Colorado River's rapids on a rafting expedition that unveils the inner secrets of the canyon's rugged terrain.
Soar with the Eagles: Take to the skies on a helicopter tour that grants you a bird's-eye view of this natural wonder, a sight that will forever linger in your soul.
Witness Nature's Artistry: Indulge in the magic of sunrise and sunset as the canyon radiates golden hues, a canvas painted by the skilled hand of nature.
Stargaze into Infinity: As the night descends, the Grand Canyon transforms into a celestial masterpiece, its canvas adorned with a tapestry of stars and the Milky Way.
Step Back in Time: Ride a mule into the canyon, tracing the paths once trodden by early pioneers, immersing yourself in the spirit of the Old West.
Unearth the Past: Immerse yourself in the rich history and vibrant culture of the Grand Canyon by exploring its visitor centers and museums, connecting with the land's heritage.
Camp Under the Stars: Surrender to the tranquility of camping within the canyon's embrace, where the starlit sky unveils its splendor in a display that mirrors the vastness of your surroundings.
The Grand Canyon beckons adventurers and nature enthusiasts with open arms. Whether you choose to delve deep or bask in its grandeur from a distance, each step, each vista, is a chapter in an unforgettable tale of discovery and wonder.
Discover Available Rentals Today!
Unlock the Finest Rentals with Unmatched Variety! Choose Kingman Premier Properties for the Ultimate Selection and Exceptional Living Spaces.
Let's get you on the road to an amazing property.
Leave us a message or give us a call to find out more about properties in Kingman, Golden Valley, Bullhead City and the Meadview areas!