THE COOL THINGS TO DO IN LAUGHLIN, NV
Embark on a Journey of Adventure and Reprieve along the Colorado River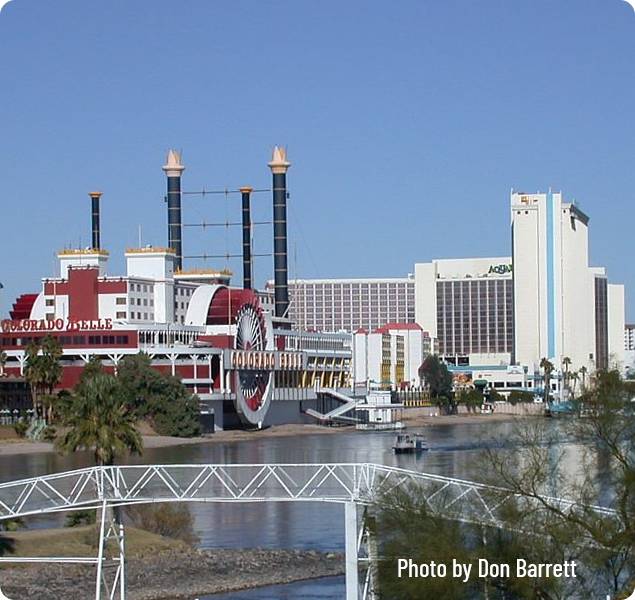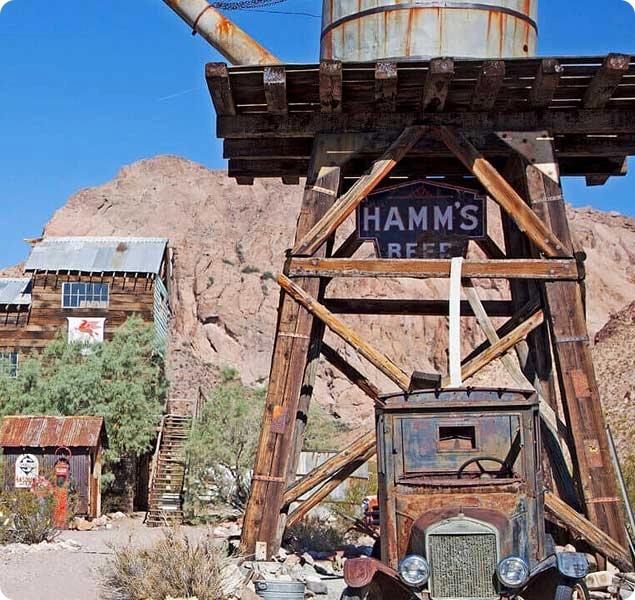 Embark on a rustic journey of adventure and reprieve along the Colorado River, a hidden treasure nestled against the Colorado River's embrace. Allow us to be your compass, guiding you through the tapestry of experiences that await in this riverside haven.
River's Embrace: Surrender to the tranquil allure of the Colorado River as you embark on a gentle cruise through its desert landscapes. Let the whisper of a breeze caress your spirit as you immerse yourself in the beauty that surrounds.
Water's adventure: Answer the call of the Colorado River's refreshing waters and engage in an array of waterborne pursuits. From the thrill of jet skiing and wakeboarding to the leisurely flow of tubing and kayaking, Colorado River's offerings cater to water enthusiasts of every ilk.
Casino Nights: The pulse of excitement resonates along Colorado River's shores, where casinos beckon with the allure of fortune and entertainment. Test your luck at the slot machines and embrace the vibrant energy of live performances at the riverfront resorts.
Riverside Indulgence: Savor delectable culinary creations at quaint riverside eateries, each dish a celebration of flavor set against the backdrop of the breathtaking
Colorado River. Stroll of Serenity: Embark on a leisurely promenade along the Riverwalk, where tranquil vistas accompany each step. The serenity of the setting envelops you, inviting contemplation and connection.
Angler's Retreat: Cast your line into the gentle currents of the Colorado River, a sanctuary for fishing enthusiasts seeking the thrill of reeling in bass, catfish, and trout. Let the soothing ambiance of the waters guide your tranquil escape.
Golfing Oasis: Tee off against the backdrop of the river's meandering course, where vibrant green fairways stand as a testament to nature's resilience amidst the desert expanse.
Nature's Secrets: Venture into the surrounding desert trails, either on foot or by bike, and discover the exquisite beauty that flourishes in the arid embrace of nature.
Waterside Haven: Seek solace at the riverside parks lining the Colorado River's edge. Whether it's a leisurely picnic or a serene stroll, each moment is bathed in the magnificence of the scenery.
Discover Laughlin River's harmonious blend of excitement and tranquility—a sanctuary where water activities converge with riverside retreats. Allow Arizona's serene oasis to weave an enchanting tapestry of memories etched into your heart.
Discover Available Rentals Today!
Unlock the Finest Rentals with Unmatched Variety! Choose Kingman Premier Properties for the Ultimate Selection and Exceptional Living Spaces.
Let's get you on the road to an amazing property.
Leave us a message or give us a call to find out more about properties in Kingman, Golden Valley, Bullhead City and the Meadview areas!